New PRODUCTS
Liquid Marinades
Enhance your menu with our full range of high performance ready to use liquid marinades. The perfect grill partners for busy chefs looking for ways to boost flavours and let their creative juices flow.
Piri Piri: Adds traditional portuguese flavour to grilled or oven baked chicken, all meats, fish and seafood, rice, roasted potatoes.
Mediterranean: A very unique, authentic blend of fresh greek & mediterranean herbs, sundried tomatoes and garlic.
Rosemary & Garlic: A light, delicately balanced marinade designed to enhance the taste of chicken breasts, grilled tournedos, pork chops, roasts, veal, lamb & vegetables.
Kansas: Perfect way to create chargrilled flavour. Brush on ribs, steaks, chicken, pork chops, lamb and vegetables.
Maple Chipotle: A southern favourite blend offering a smooth, mellow maple taste.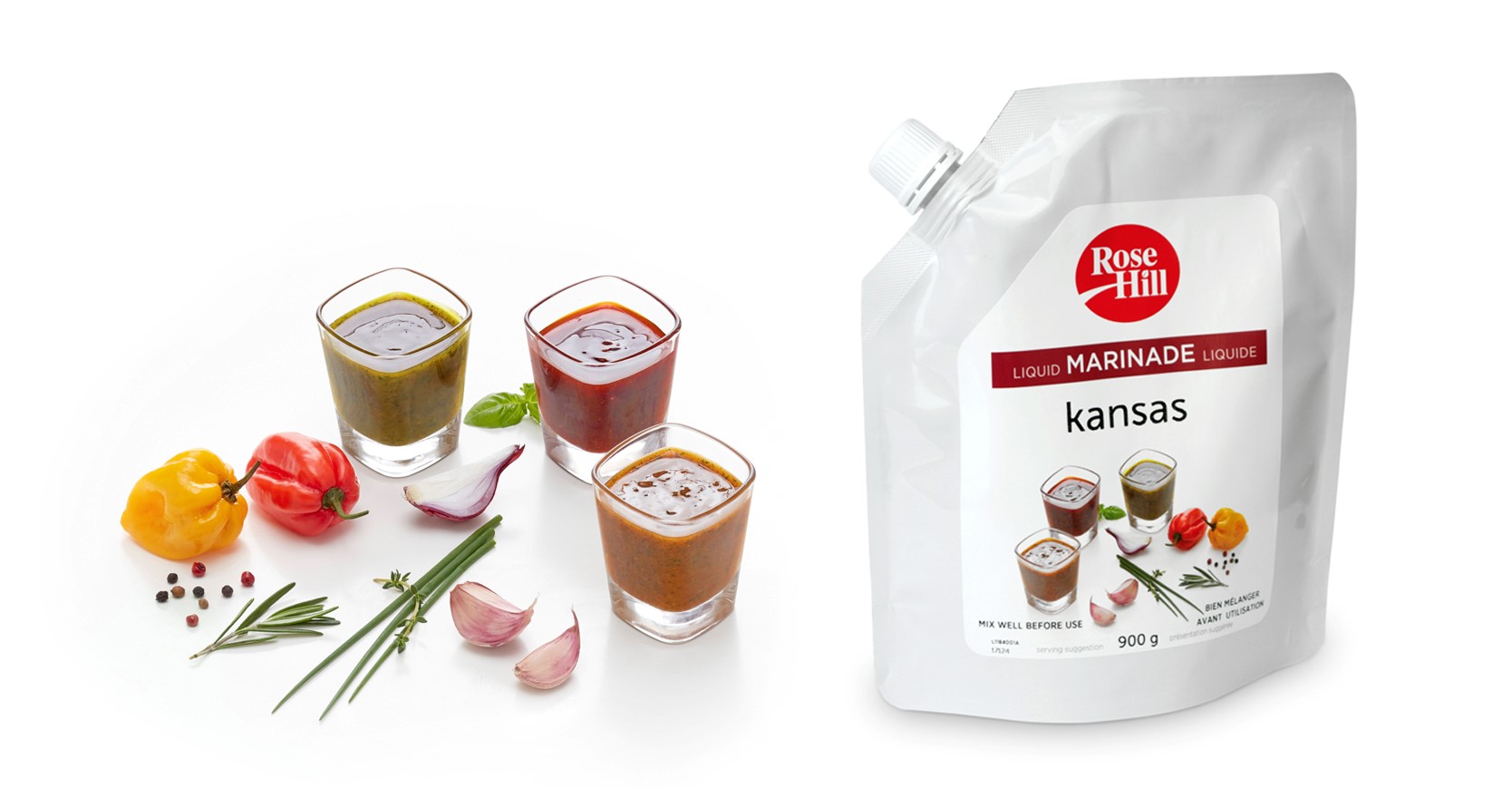 European style broths
Rose Hill created a selection of 4 European style gluten-free soup broths with no added MSG, featuring authentic, traditional flavour that will add refinement and great taste to your soup menu and other preferred meals.

Rose Hill Hot chocolate (made with Hershey's)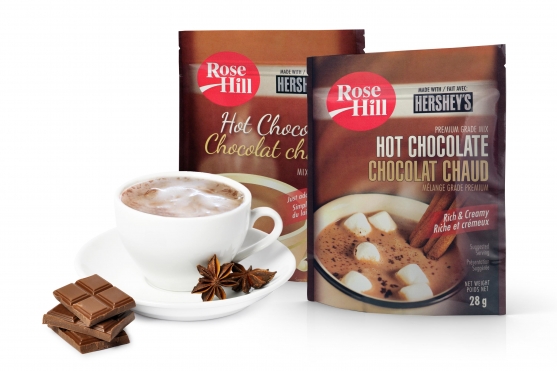 introducing
THE RICHEST, MOST INTENSE
CHOCOLATE FLAVOUR
EVER!
Rose Hill Foods is proud to partner with Hershey's Foodservice to offer Canadians the best hot chocolate mixes, lovingly prepared with Hershey's quality cocoa.
These upscale and full bodied blends are made with the finest premium grade cocoa beans, with just the right amount of sweetness and vanilla added to create a rich, perfectly balanced flavour. Delight your taste buds with these smooth, velvety hot chocolate mixes !
Available in 2 packaging options and blends:
50 x 28 g pouches or 6 x 1 kg pouches
Regular blend or Premium Grade
HERSHEY'S Trademark and trade dress is used under License.